Ken Lear has built a successful career around developing leadership qualities in others — whether they've been recent college grads or seasoned managers. Check out these tips for helping your own mentees.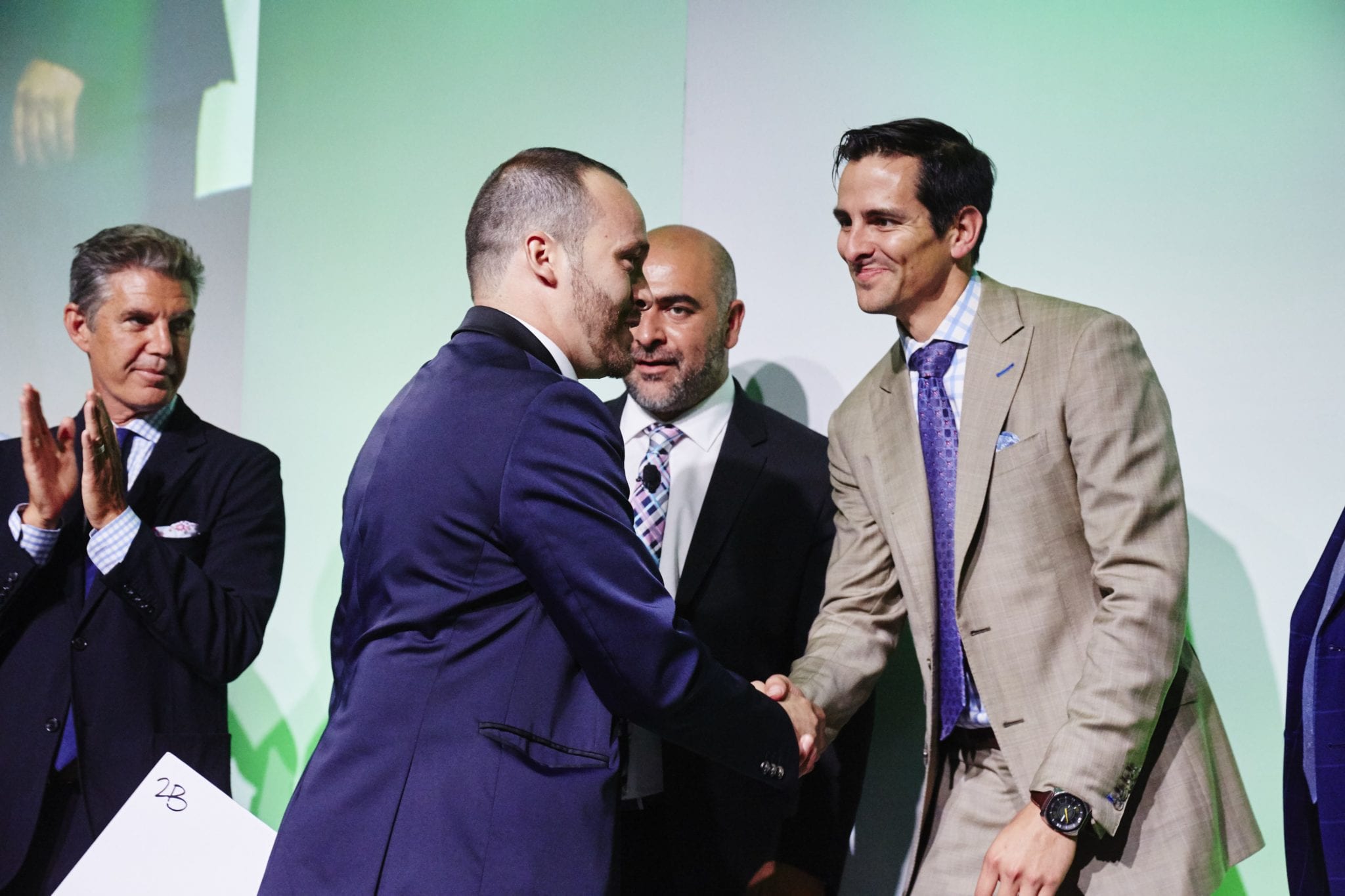 Connect with Ken Lear on LinkedIn for additional leadership and entrepreneurship updates.
When you are already established in your career, there's nothing as rewarding as mentoring a younger employee. Your experience can pave the way for them to grow in their own careers, and, yes, they can learn from your past mistakes as well.
I've mentored over 30 people to help them start their own business over the past 15 years. It has been a goal of mine to give the power of influence to help others reach their dreams.  Leadership is no easy task; you are constantly under pressure, criticized for your decisions, and even sometimes the wins or hard work when no one is watching isn't noticed. However, it is an amazing feeling to lead the right student. They are a breathe of fresh air, the calmness after a storm, the cool sand on a hot day.
Here are some things you can
tell your mentees
in order to help them to grow and move forward, in their professional lives and their personal lives:
"Communicate your goals."
Your mentee's boss can't read their mind, so help them learn to contribute openly, develop good relationships, and let their supervisor know what tasks and opportunities interest them the most.
As a mentor, it is your job to identify what motivates the person you are coaching. Walk them through the process of exploring and articulating those goals.
Click to Tweet: As a mentor, it is your job to identify what motivates the person you are coaching.
"Value and develop relationships."
You never know who you're going to meet and how they can help you, and the same holds true for your mentee. Remind your mentee that this includes colleagues on the same level as well as people who can give them an inroad into a desired career opportunity. Help them understand the importance of being ready to contribute productively and speak wisely.
Tell your mentee how you developed relationships. Let them know about the mistakes you made, too, so they don't repeat them.
Learn more about Ken Lear on his professional profile on CrunchBase.
"Lead a meeting."
As your mentee grows in their career, they're going to be expected to organize and lead meetings, so now is the best time to learn. Tell them to be sure to follow up and take action on any action items stated during the meeting. If they're not comfortable with public speaking, maybe they can rehearse their presentation in front of you and you can offer some constructive tips.
As a mentor, you could share your own experiences and what you learned about leading meetings in order to give your mentee a head start.
"Mind your manners."
Nobody likes a person who's constantly checking their phone during a lunch meeting, or who chews with their mouth open and smacks their lips between bites.  They should also know, if they haven't figured it out already, that although it may be tempting to have a couple of drinks to loosen up, getting sloppy at the staff party or a networking event is a no-no. These truisms may seem quaint and antiquated to your mentee, but good manners are key for making a good impression.
Tell your mentee about times when good manners made a positive difference in your life or career to underscore the importance of behaving politely.
"Above all, be ethical."
Being a leader requires technical knowledge, assertiveness, and communication skills. But all that will fall apart without ethics. Having a solid ethical stance only gets more important as your mentee advances in their career, and any lapse of ethics could lead to professional disaster.
Share your own experience with ethical quandaries, the decisions you or others made, and the effect those decisions had on a personal and professional level.
Ultimately, being a mentor is about sharing the wisdom you've gained through your years in the workforce. You have the opportunity to help your mentee to grow and making connections that could help them advance in their career or work together to achieve a goal.
I treasure the opportunity to mentor great students. They say the teacher will appear when the student is ready. So be a student if you want an amazing coach.
Mentorship can be a great joy, and it can be a wonderful learning experience for both you and your mentee.
Read more words of wisdom from Ken Lear on his About Page.